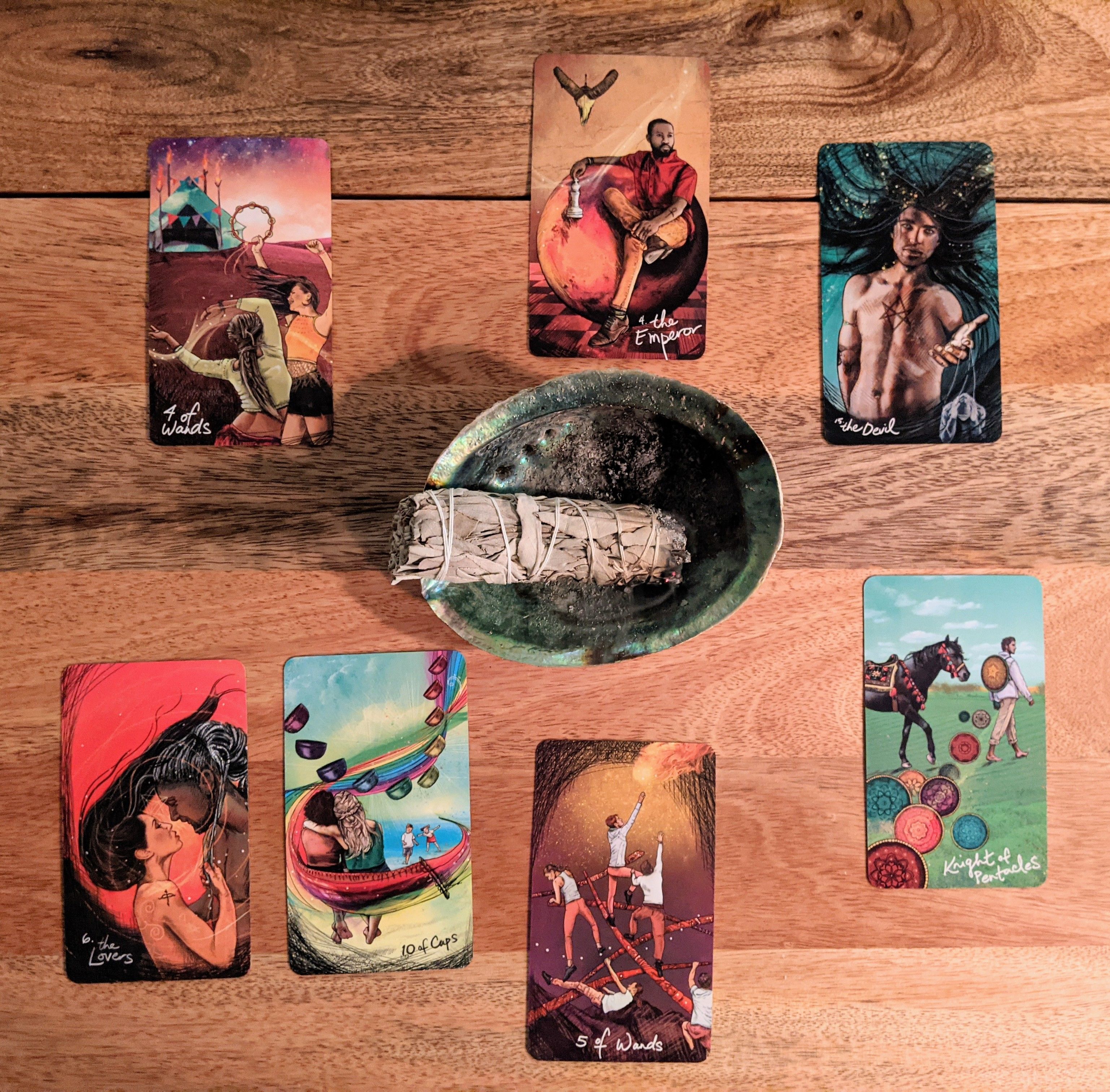 Tarot is a powerful tool for developing one's intuition, self-awareness + confidence. 
I see and feel many similarities between music + tarot.  
In music, one note leads to another, and the story unfolds note by note in a song.
In tarot, one card leads to another, and the story unfolds card by card in a reading. 
I am available to do tarot readings online via Zoom, or in person in Brooklyn, NY.
Tarot readings can also be paired with private guitar lessons, and/or private event bookings. 
Please use the form below to book a tarot reading with LL.
TESTIMONIALS
"Lisa is an incredibly intuitive reader. I came to her with quite a jumble of thoughts which she skillfully helped me form into clear questions. The reading itself provided much clarity and validation for me, both professionally and personally.I can't wait for my next reading!"
-Erin E.
"During my tarot reading with Lisa, she revealed what I realize now was already inside of me.  Everything I need I already have, and her pulling back the curtains confirmed that in my heart and mind.  Her warm, soothing tone of voice along with a calm, assured demeanor further solidified that.  I will now put into action what has been laid before me.  Highly recommended." 
-Justin G.